Vendor:

Regular price

Rs. 1,599.00

Sale price

Rs. 699.00

Unit price

per

Vendor:

Regular price

Rs. 1,599.00

Sale price

Rs. 699.00

Unit price

per

Vendor:

Regular price

Rs. 1,100.00

Regular price

Sale price

Rs. 1,100.00

Unit price

per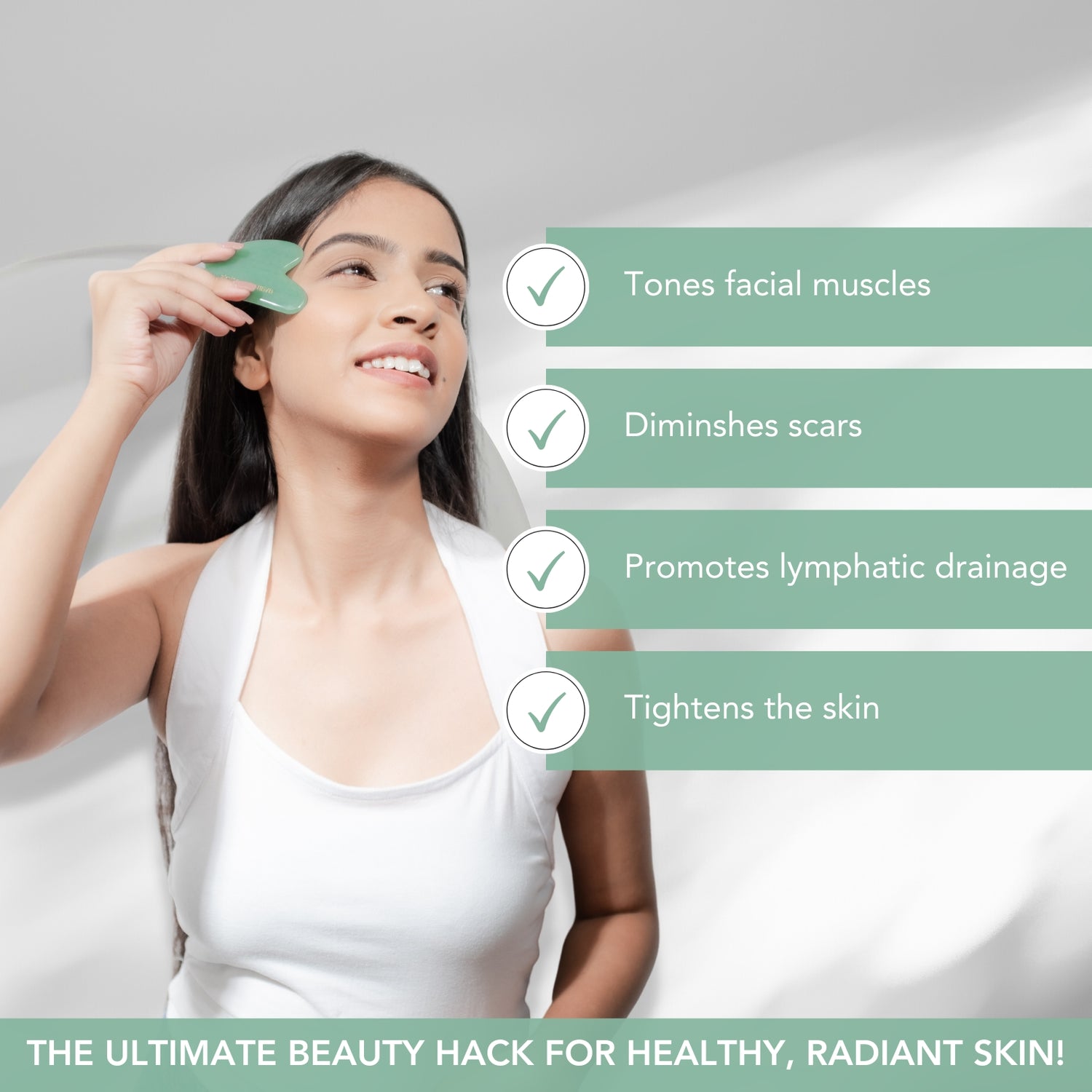 jade gua sha tool
Ladies, You may have already noticed your favorite celebs, influencers, and YouTubers applying the well-known Gua Sha tool in their beauty routines. Now is the time to get to know more about the Gua Sha fascination before hopping on board!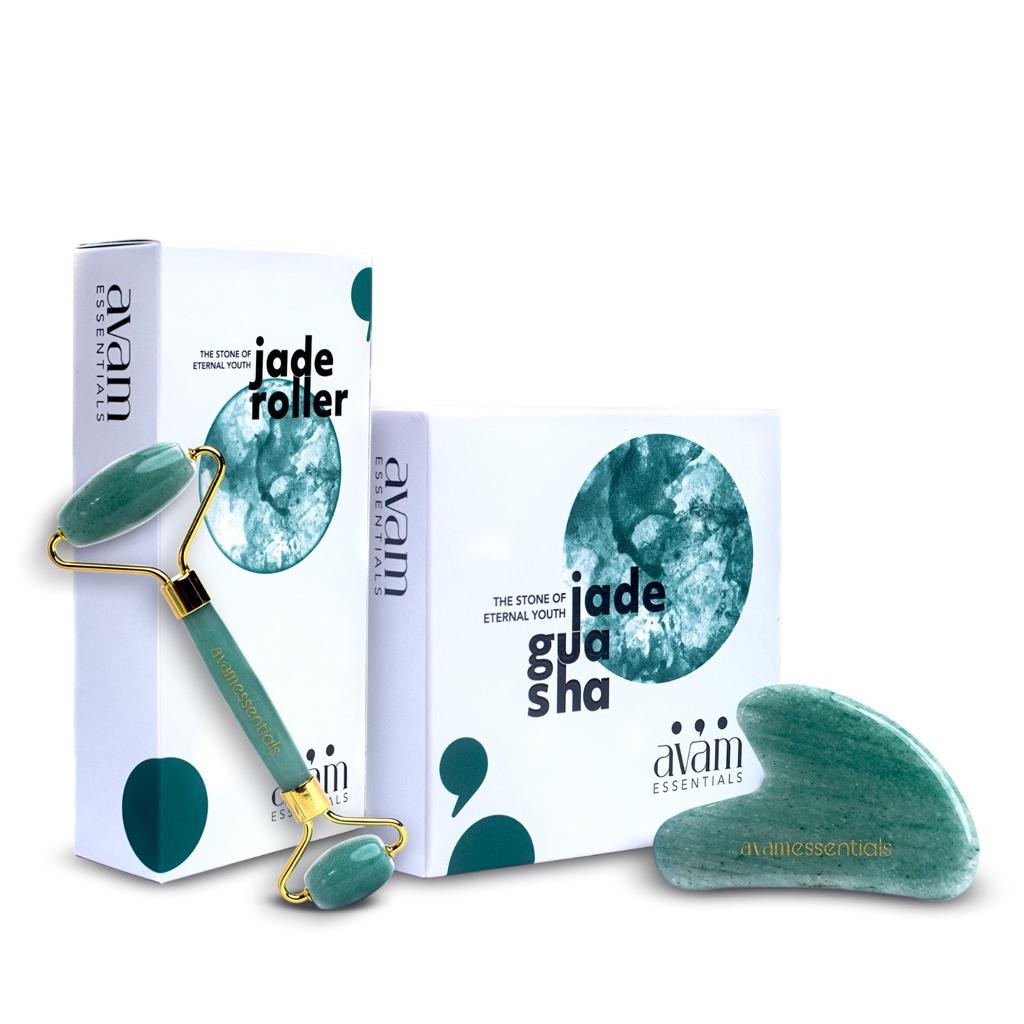 jade gua sha
Even while the Gua Sha face tool has recently gained popularity, it is far older than you might assume. The modern face-scraping technique is based on Gua Sha, an ancient Chinese healthcare action & medicinal practice. A Gua Sha is a flat, semi-precious stone instrument used to massage the face. Gua means to press or stroke, and Sha means to be red.
face lifting stone
It might be described as a process of removing disease, fever, or sickness from the body in general. The redness caused by scraping, according to early practitioners, promotes the skin to mend itself.
FAQ
What does Gua sha do?
Facial Gua Sha concentrates on your face and neck, aiming to alleviate tensions and give your skin an extra brightness and glow!
What are the benefits of Gua Sha?
Gua Sha is a holistic treatment that works like a charm! Improves the appearance of drooping facial muscles. Smoothes the skin and decreases the visibility of fine lines and wrinkles. Improves dark circles and under-eye bags, elevates sagging eyelids, and minimizes the lines of expression. The skin becomes rosier and more luminous. Improves the effectiveness of skin care products by making the skin more receptive to them.  
How often Gua Sha be used?
Daily Facial Gua Sha can provide benefits to the face, even 2-3 times a week can help the face. Mornings prevent stagnant lymph and reduce puffiness, while evenings calm tense muscles and lighten wrinkles.