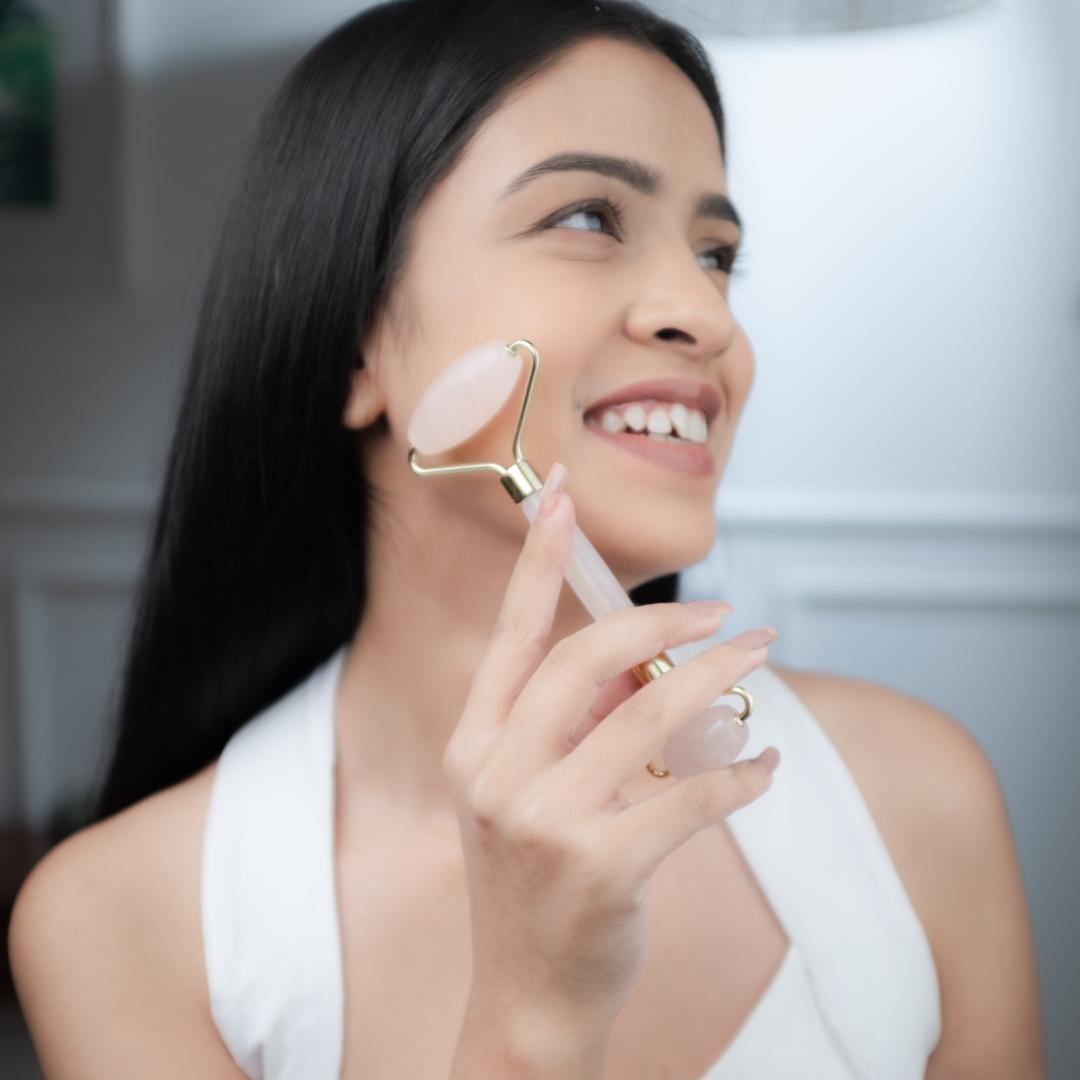 Facial Roller
While rollers are currently in the spotlight, they have been a part of Chinese skincare procedures since the 7th century. They are thought to have therapeutic and protective effects on the skin, such as increasing blood circulation, decreasing edema, and allowing for deeper penetration of skincare products. Facial Rollers are formed of beautiful jade green stone and rose quartz stone has a rolling piece at the top with a handle. Rollers also include a tiny roller at the bottom of the handle, which is useful for targeting smaller regions of the face.
It's also a great method to unwind and transition into "bedtime mode" following a nighttime skincare routine. Your skin will always feel cold, relaxed, and ready for bed after using a facial roller.
FAQ
What type of skins can use facial rollers?
Facial rollers can be by all skin types. They help to reduce puffiness, increase circulation, and promote lymphatic drainage. They are also known to improve the appearance of fine lines and wrinkles.
How to clean and store facial rollers after use?
You can clean your Avam's face roller with warm water and a bar of light soap after each usage. 
Please ensure that your tools are thoroughly dry before storing them in their storage container after washing them! This facial equipment can be kept in the refrigerator for an extra cooling effect.
Can a Gua Shabe shared with your partner?
 It's important to remember that this is a personal item that should not be shared with others. Not only is it unhygienic to share beauty tools, but it can also lead to the spread of bacteria and other harmful germs. So, Please avoid giving away your Avam facial Roller to anyone.